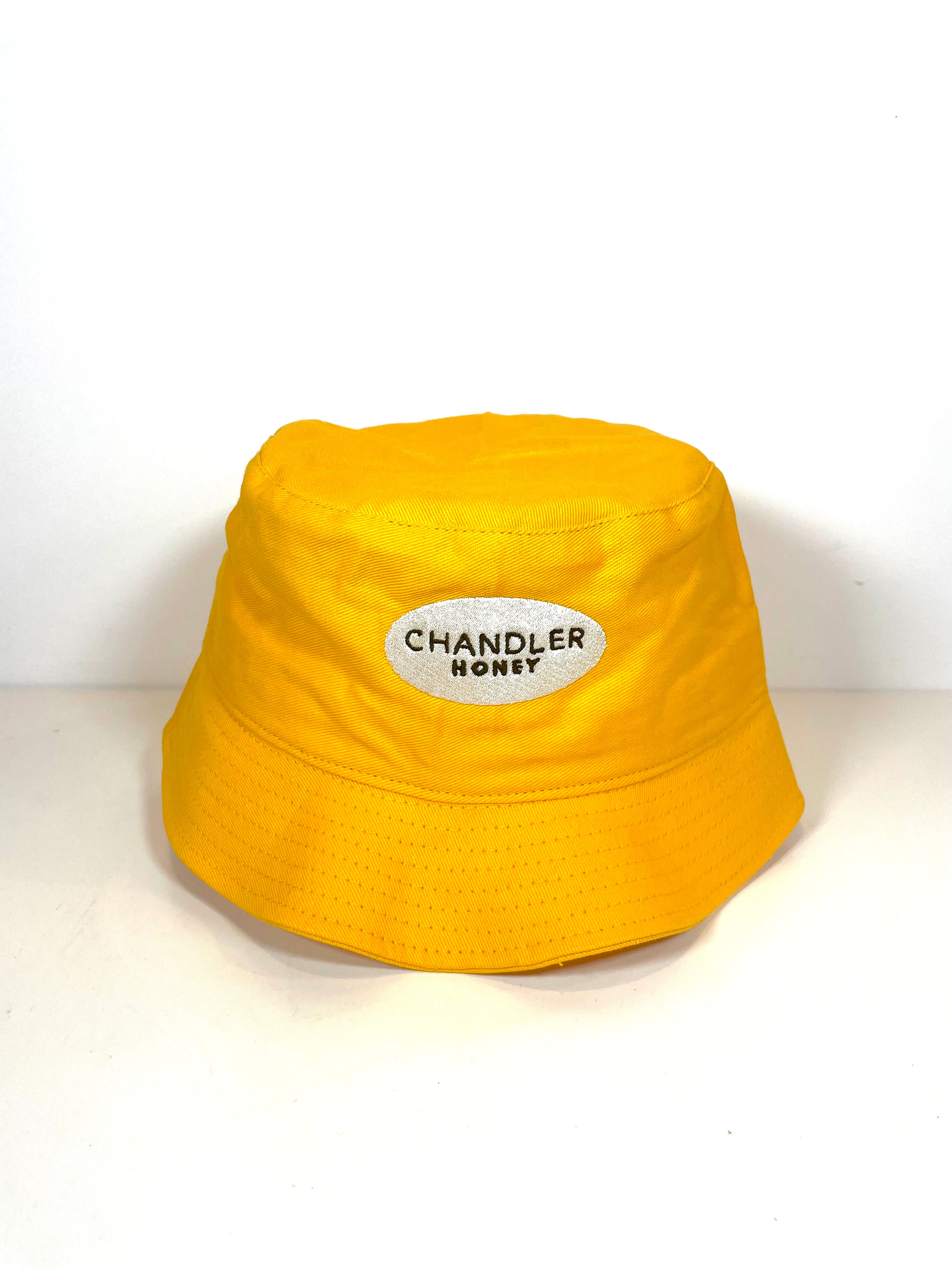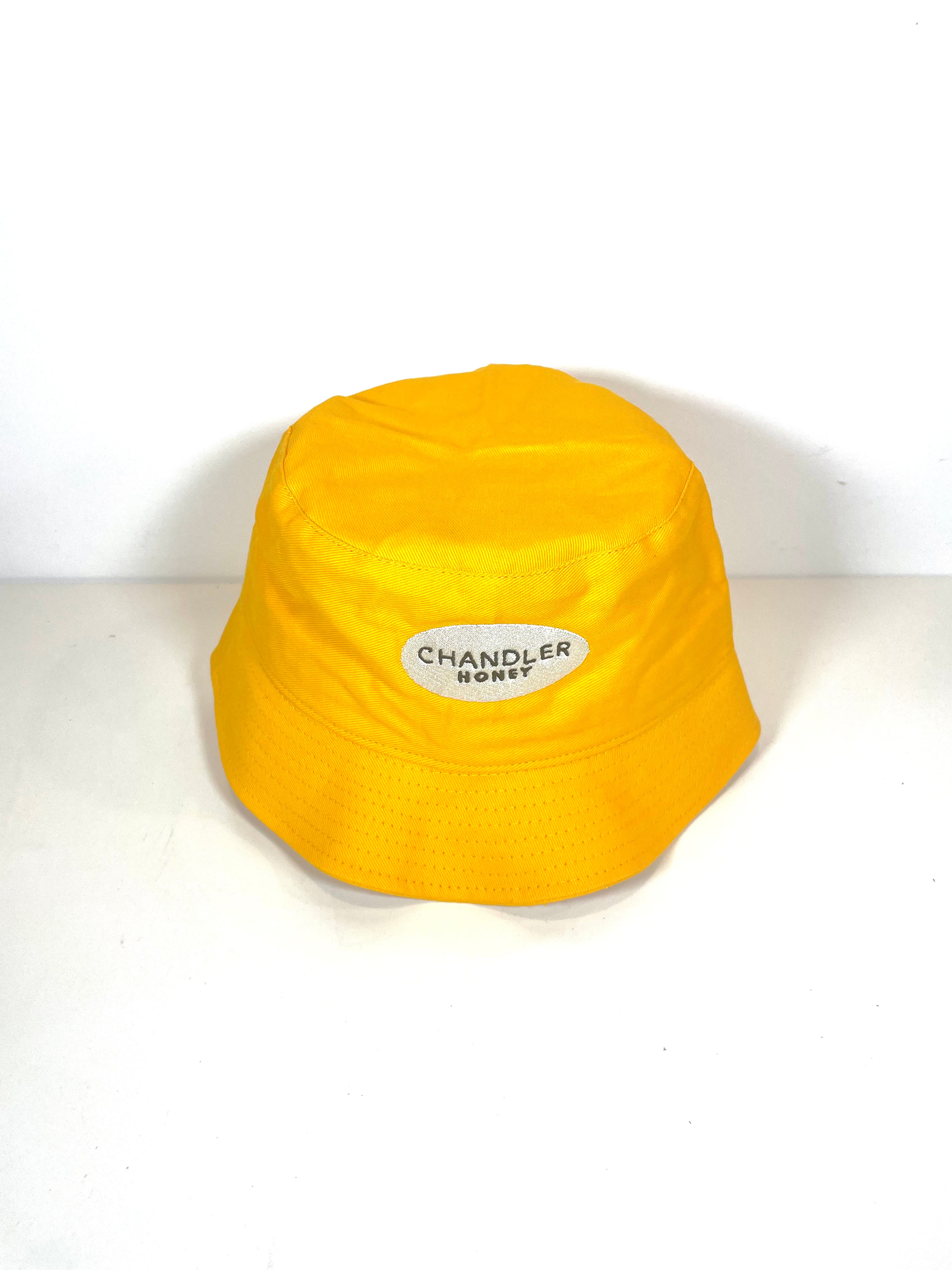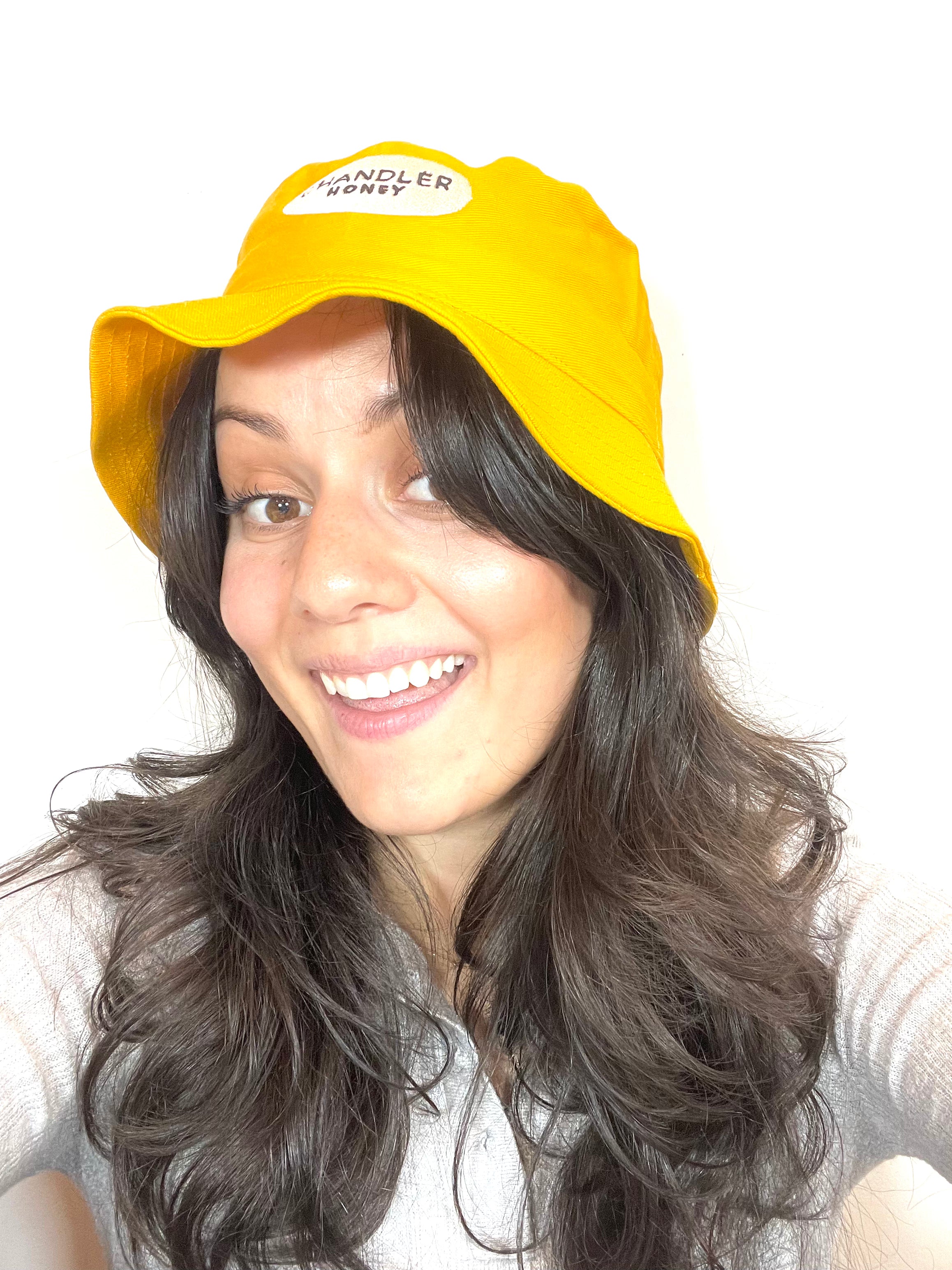 Chandler Honey Bucket Hat
The wait is over! Chandler Honey swag is finally here!
What better way to show your love of flavoured honey than to strut around town with this bright yellow bucket hat? 
Boozy day at the beach? Bucket hat.
Festival bopping? Bucket hat.
Meeting your boyfriend's mom? Bucket hat.
Funeral for your pet hamster? Bucket hat.
Unisex, high-quality embroidery, high-quality stitching. It fits a bit snug on me (Tique's) head, but I also have a big head to begin with. My dad wears one, no problem, if that's any indicator on size.
EXTREMELY limited quantities, so act quickly! Happy bucket-hat-ing!
Chandler Honey Bucket Hat