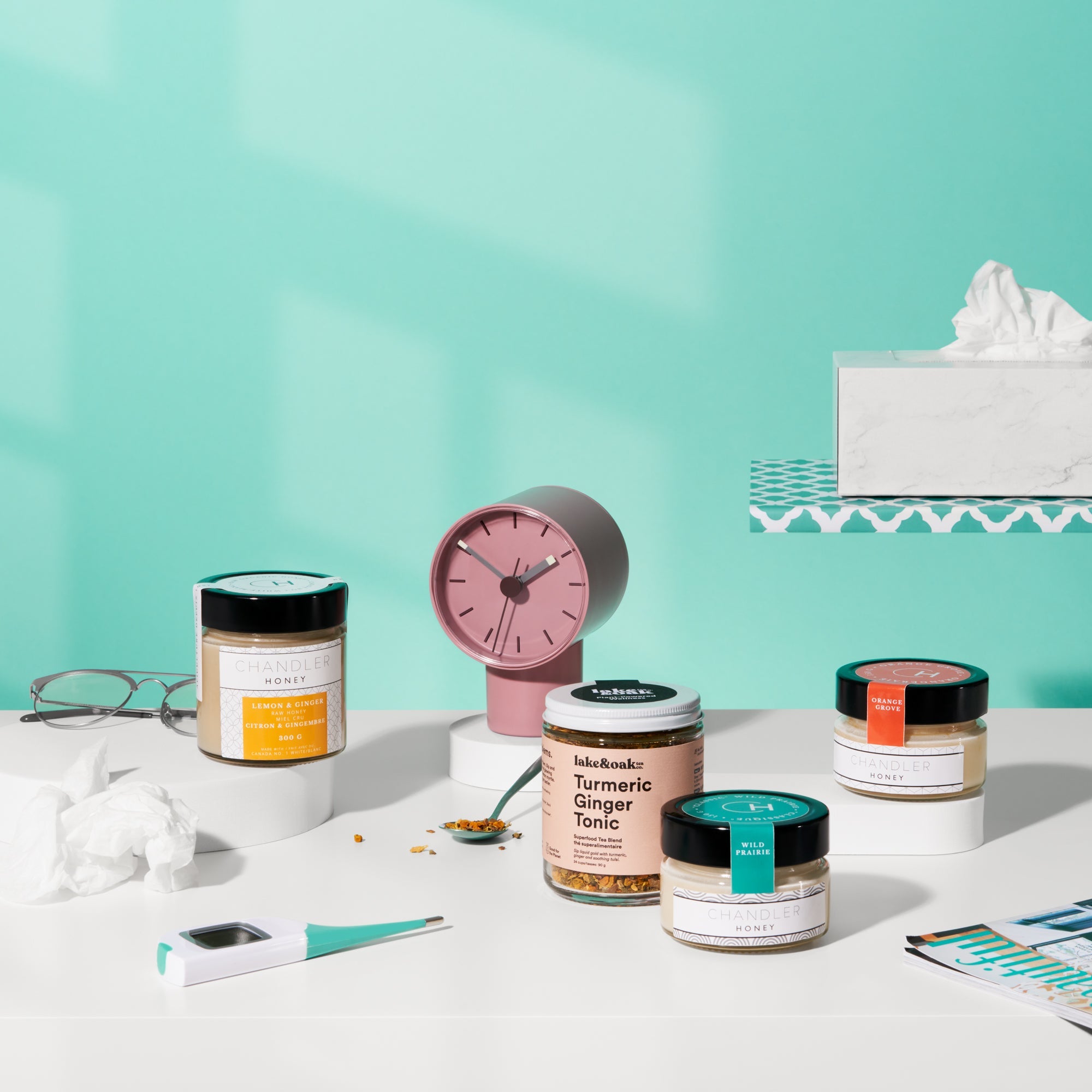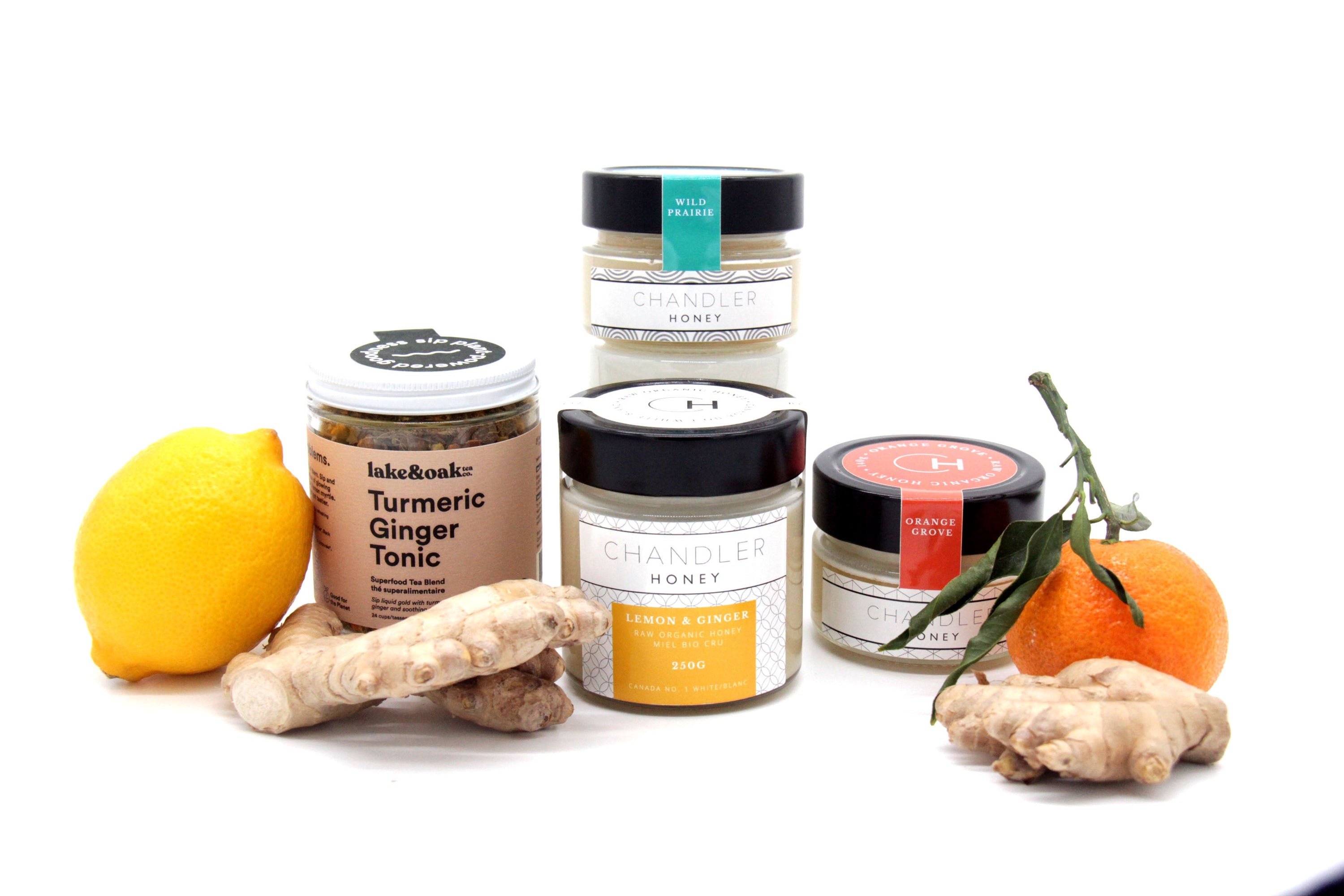 Cold and Flu Buster Gift Bundle
Product Description
Sore throat and sniffles got you down? This gift bundle is perfect to get you back on your feet, with everything you need to make the perfect throat-soothing cup of tea. The combination of ginger, raw honey, turmeric, and vitamin C within this bundle is the best natural way to receive a little feel-good love.
This Bundle Includes:
3 jars of Canadian honey infused with simple ingredients to make the most wonderful flavours! One 300g jar of Lemon & Ginger raw honey, one 150g jar of Orange Grove raw honey, one 150g jar of Orange Grove raw honey
One Jar of Lake and Oak Turmeric Ginger Tonic loose-leaf tea.
Our honey makes a great gift because it is gluten-free, organic, nut-free, dairy-free, and has a long shelf life. Plus our adorable little jars look amazing on a shelf (not to mention, the honey is so unique and delicious!). The best way to get better!
Ideas for enjoying: slathered on toast, in a cup of tea, in a smoothie, on yogurt and granola, drizzled on fruit, on pancakes or waffles, overtop baked brie, on a charcuterie board, as a syrup base for cocktails, by the spoonful, and so much more. Follow @chandler.honey for recipe ideas!
Cold and Flu Buster Gift Bundle