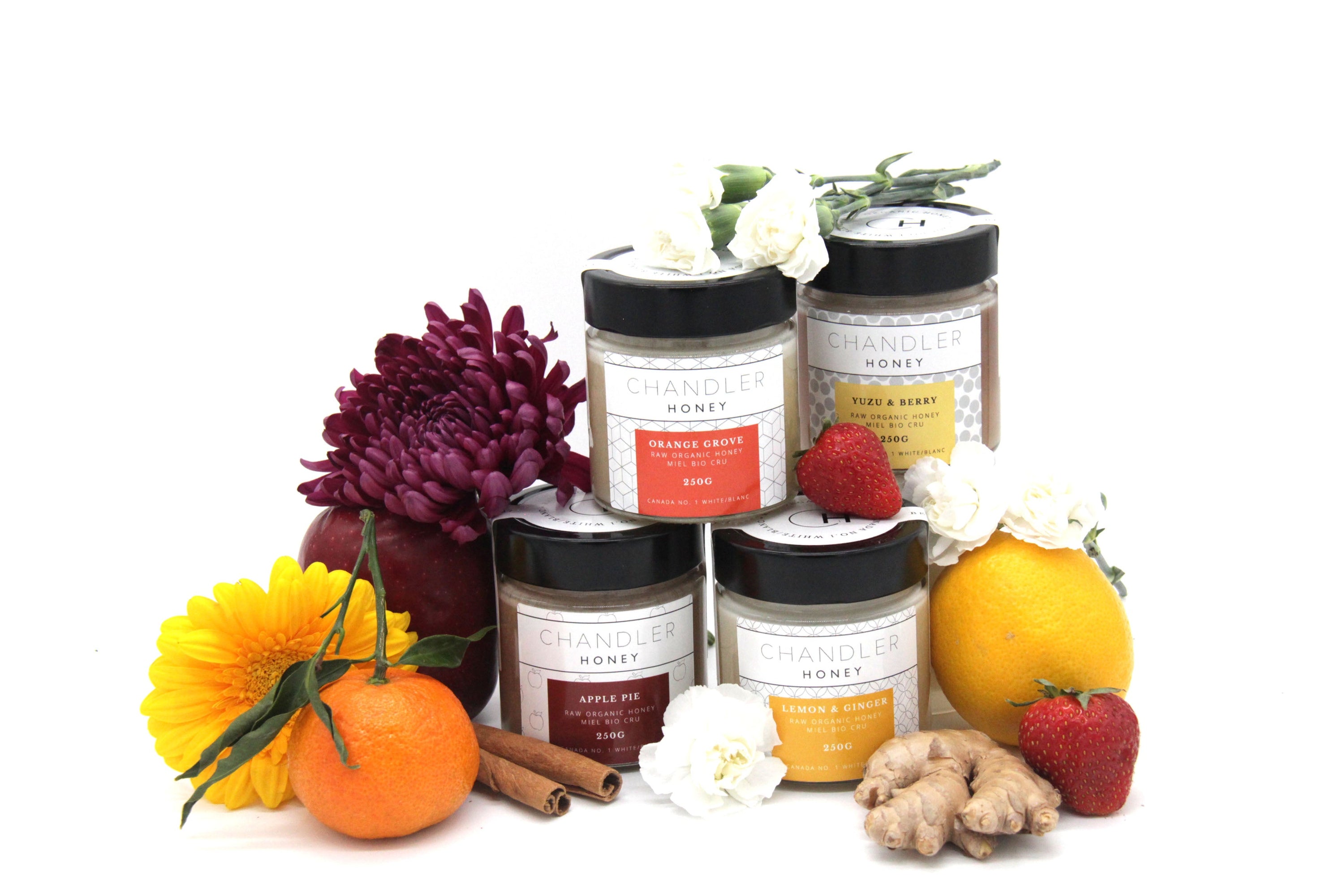 Fresh and Fruity Bundle
$45.11
Regular price
$48.12
Product Description:

Love a fruity honey infusion? So do we.
Some of the best sellers at Chandler Honey are finally available in a gift bundle. This is for the lover of fresh, vibrant, and fruity flavours and those with a bit of a sweet tooth. A perfect gift for those dreaming of sunny days who love to escape with food. 
This Bundle Includes:
Four 250g jars of Canadian honey infused with simple ingredients to make the most wonderful flavours! Includes Orange Grove, Yuzu & Berry, Lemon & Ginger, and Apple Pie
Our honey makes a great gift because it is gluten-free, organic, nut-free, dairy-free, and has a long shelf life. Plus our adorable little jars look amazing on a shelf (not to mention, the honey is so unique and delicious!). The best way to get better!
Ideas for enjoying: slathered on toast, in a cup of tea, in a smoothie, on yogurt and granola, drizzled on fruit, on pancakes or waffles, overtop baked brie, on a charcuterie board, as a syrup base for cocktails, by the spoonful, and so much more. Follow @chandler.honey for recipe ideas!
Fresh and Fruity Bundle

$45.11

Regular price

$48.12