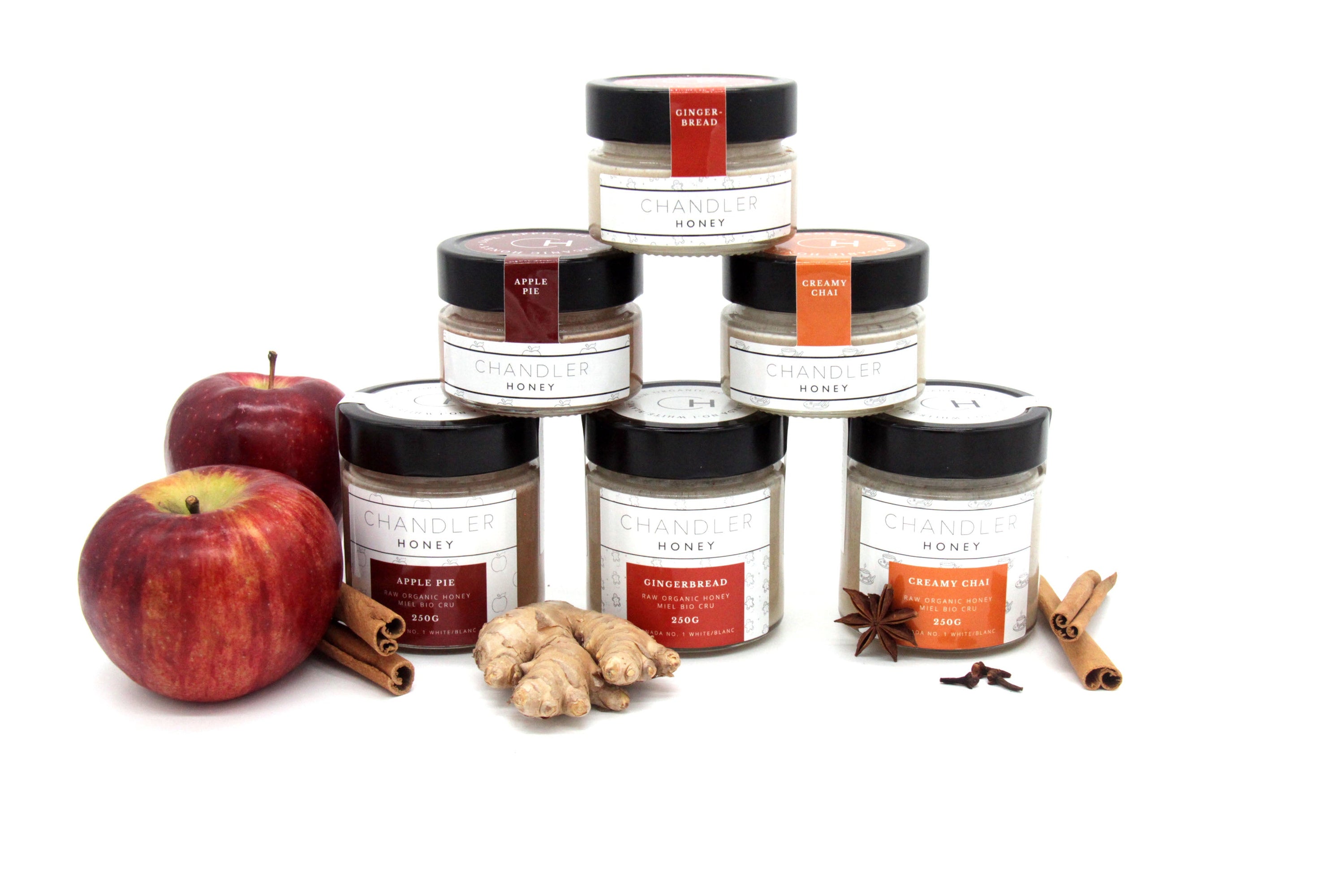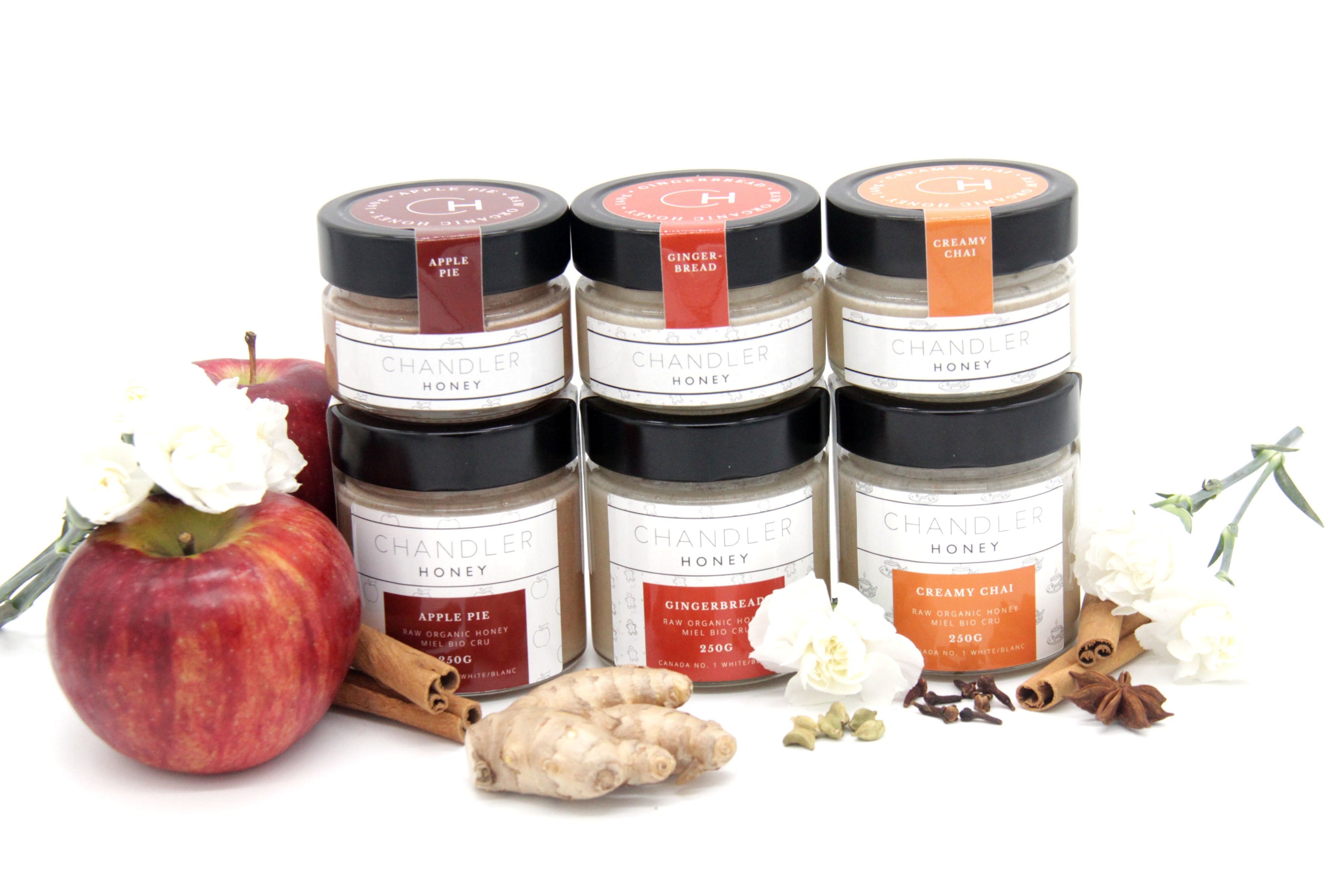 Holiday Full Bundle
$62.05
Regular price
$68.41
Product Description:
Happy holidays from Chandler Honey! This full sized  gift bundle is inspired by cozy blankets, roaring fireplaces, holiday baking, and warm cups of tea. It's the perfect way to show the foodie or luxury-lover in your life that you are speaking their language. Honey also makes the perfect holiday gift for that impossible-to-shop-for person in your life!
This Bundle Includes:
Six jars of Canadian honey infused with simple ingredients to make the most wonderful flavours! Three 250g jars of Gingerbread, Apple Pie, and Creamy Chai. Three 140g jars of Gingerbread, Apple Pie, and Creamy Chai
Our honey makes a great gift because it is gluten-free, organic, nut-free, dairy-free, and has a long shelf life. Plus our adorable little jars look amazing on a shelf (not to mention, the honey is so unique and delicious!). 
Ideas for enjoying: slathered on toast, in a cup of tea, in a smoothie, on yogurt and granola, drizzled on fruit, on pancakes or waffles, overtop baked brie, on a charcuterie board, as a syrup base for cocktails, by the spoonful, and so much more. Follow @chandler.honey for recipe ideas!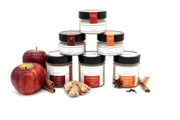 Holiday Full Bundle

$62.05

Regular price

$68.41