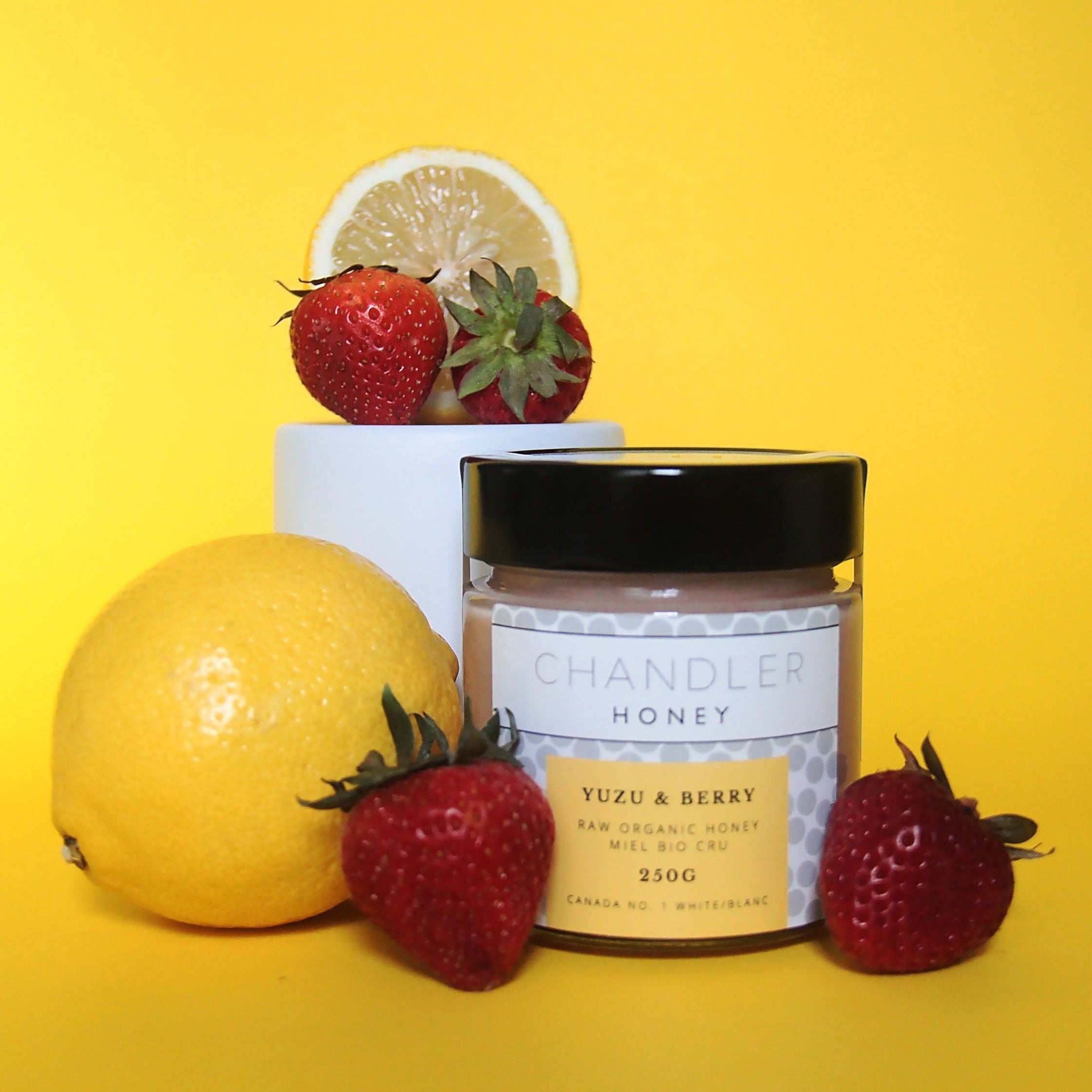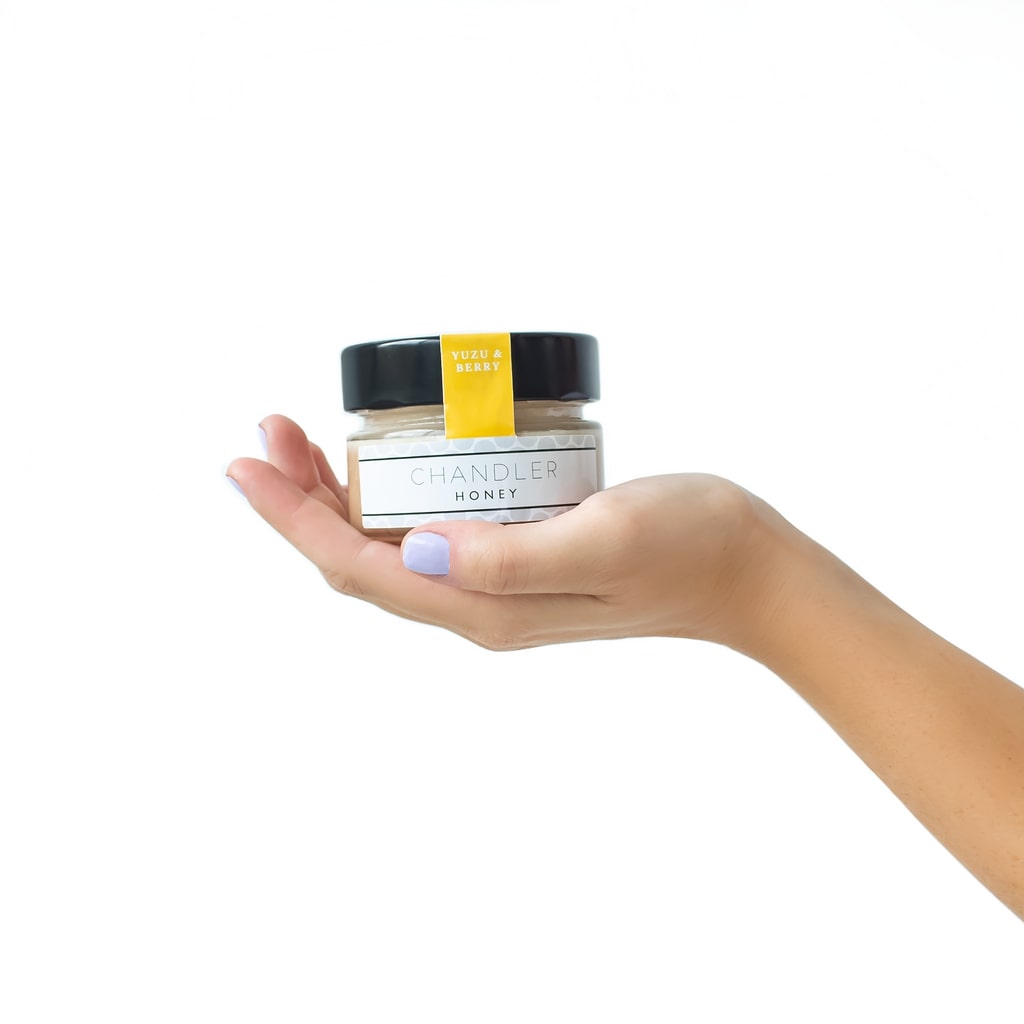 Yuzu and strawberry infused into creamy, white prairie honey. Delightfully pink, smooth in texture, and berry-forward. 
Some ideas for enjoying the deliciousness of Yuzu & Berry Chandler Honey:
spread on toast
add to herbal tea
by the spoonful
in salad dressings
popsicles
drizzled over granola and yogurt
cocktails
with fruit or cheese
much more!
Recipes
Recipes for all honey can be found here.
Sizing
Medium Size (300g) 

Small Size (150g)
Ingredients
powdered yuzu

strawberry

Canadian raw honey

nothing more!
Packaging
Chandler Honey is always packaged in recyclable Italian glass with metal lids, as well as a paper seal to know you're getting a fresh jar. We think premium honey deserves a glass home, rather than plastic. 
Honey Sourcing
All honey is sourced exclusively from the Chandler family farm in Scandia, Alberta (Scandia Honey Company), which has been in operation since 1937. With a single supplier, we can be sure our honey is pure, unadulterated, and fresh. Our team personally prefers the light colour and flavour of Canadian prairie honey to all else. Here is a link to more information about our process and some FAQs. 
Storage
Store at room temperature and always keep the lid on when not in use. Shelf life is 5 years (and beyond!) due to the low water content of honey that does not allow bacteria to grow. 
To make the honey lower in viscosity (more runny in texture), give the jar a warm water bath. Never microwave honey, as it effectively pasteurizes the product and kills all of the good enzymes and bacteria. 
Allergies & Risks

Do not feed honey to infants under 1 year old. All raw honey contains enzymes and bacteria that may be too difficult for their little tummies to handle.
All raw honey contains trace amounts of pollen and other bee products such as propolis. Raw honey can be beneficial for people with seasonal allergies, but please be aware that it may cause an allergic reaction in rare cases. 
Nutritional Information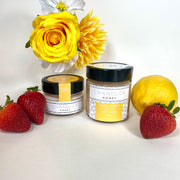 Yuzu & Berry